J Breheny Contractors Ltd
Client: J Breheny Contractors Ltd
Location: Southampton, Hampshire
Duration: 2 Weeks + Monitoring Programme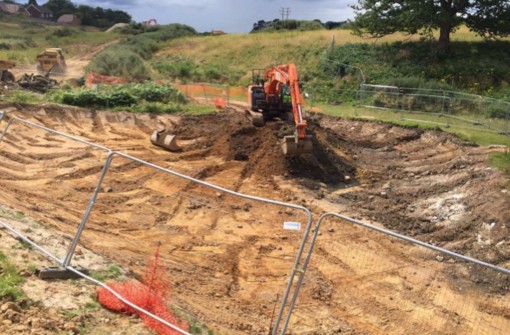 Contract value: £28,500 + VAT
Site clearance and disposal of surface Japanese knotweed
Complete excavation & licensed disposal of the infested soil, under controlled conditions, working alongside engineers
10 Year Insurance Backed Guarantee
The consortium, who comprise Bovis Homes, Bloor Homes and Linden Homes, are required to build the new bypass from Pylands Lane to Heath House Lane, Bursledon near the M3 – M27 intersection – in the South of England, as a reinforcement of the local infrastructure related to the consortium's new development of 1,350 new homes on the site of a former golf course at Boorley. The new bypass is 1.1 km long with a 20m single-span concrete bridge on green field land, which will open up much-needed housing development in the area.
The consortium has appointed Breheny under the NEC3 contract and works have now started on site. The site is ecologically sensitive and a great deal of work has been done to preserve the local flora and fauna. The bridge also allows bats to traverse the valley of their natural habitat whilst avoiding vehicular traffic.
TP knotweed Solutions were appointed by the main contractor Breheny to remove the Japanese knotweed infestation, prior to development works.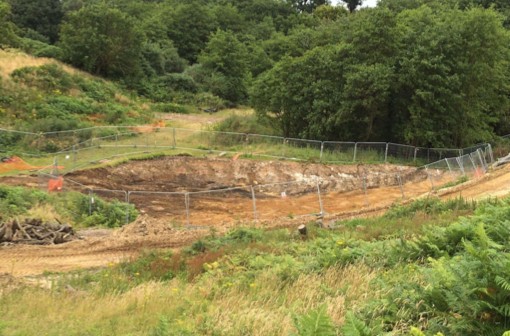 After liaising with the client and careful consideration of site constraints and budgets, it was decided that complete knotweed excavation, licensed disposal of the waste was the most appropriate remediation strategy.
This site had various environmental restrictions and therefore TP knotweed had to work alongside the ecologists and tree officers including a large number of trees with TPO's (Tree Preservation Orders).
Following the main excavation works a monitoring programme was carried out and a 10 Year Insurance Backed Guarantee issued upon completion. The developer can now begin construction straight away.