If you are looking to buy or sell a property, you will likely require a full Japanese Knotweed survey to determine the presence or absence of Japanese Knotweed within the property boundaries.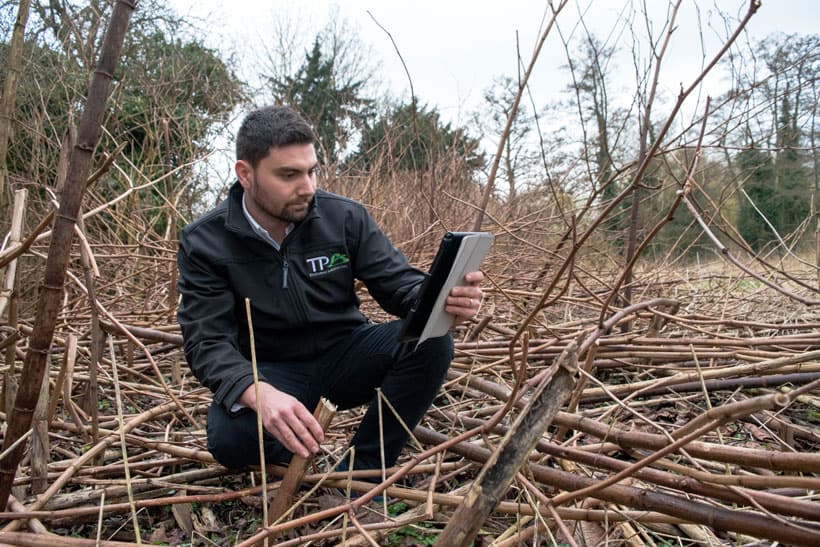 Why do I need a Japanese Knotweed Survey?
Japanese Knotweed must be declared on a TA6 form due to the high possibility of damage occurring. For those who have Japanese Knotweed on their property, the effect it can have on a properties value and it's potential to spread need to be stated. If you do not declare the presence of Japanese Knotweed, you may be legally accountable. Many mortgage providers will ask for a full survey to be undertaken prior to a sale and also have reassurance of a Japanese Knotweed removal plan.
In the case of selling or buying a property that is affected by Japanese Knotweed, a Knotweed assessment and report may be required, and the TA6 form must be signed correctly to avoid potential legal action. This would be necessary in order for a buyer, or a seller, to obtain a mortgage. A survey and report document will provide formal Japanese Knotweed verification, as well as a more accurate plan of where Japanese Knotweed is within the property and recommendations on the most effective remediation strategy for the property. This will also include guidance based on the new RICS Management Category Ratings.
Suspect you may have Japanese knotweed on your property? Click here to view our Japanese knotweed Survey price.
The Government's Anti-Social Behaviour, Crime and Policing Act 2014 includes new measures to tackle irresponsible mistreatment of Japanese Knotweed that causes it to spread or "not controlling Japanese Knotweed when they could be reasonably expected to do so".
Individuals who do not consciously take steps to prevent the spread of the invasive species can be fined up to £2,500 while companies who perpetrate this new law could receive a penalty of up to £20,000.
Suspect you may have Japanese Knotweed on your property? Contact us to request a Japanese Knotweed Survey today.
Japanese Knotweed is a nightmare. Not only is this invasive plant a hazard to biodiversity, you're also faced with a host of legal responsibilities to stop it spreading onto neighbouring land and the potential of facing legal action if you do. 
You can claim a deduction of 100% plus a further deduction of 50% to cover any expenses incurred by hiring a company to clean up your land. These expenses are covered under Corporate Tax and can simply be submitted with your Corporation Tax Self-Assessment.
Contact us for a Japanese Knotweed Survey, and more information on Land Remediation Relief.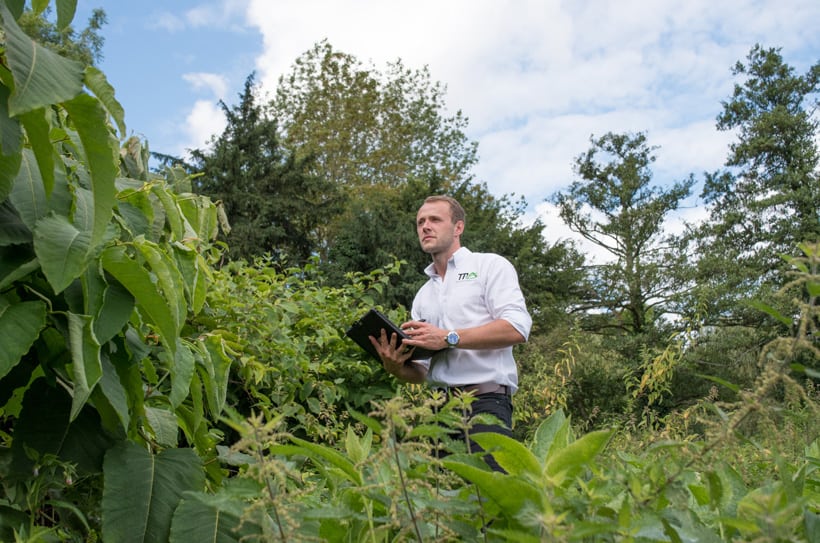 What is included in a Japanese Knotweed Survey?
Our Home Sellers & Buyers Survey and Japanese Knotweed Survey provides peace of mind to clients buying and selling property affected by Japanese Knotweed and other invasive plants.
It includes a full walkover survey, RICS Management Category Rating Guidance, annotated photographs, a GIS CAD site plan, site findings and professional recommendations on the most appropriate remediation method. A quotation is also provided to the client.
We also assist with a high number of cases where Japanese Knotweed has spread from a commercial site, e.g. from railway embankment to a residential property.
Why Choose a Qualified Japanese Knotweed Surveyor
A qualified Japanese Knotweed surveyor will have the necessary training, expertise, and equipment to accurately identify the presence of Japanese Knotweed and determine the extent of its spread. They will also be able to assess the current risk of the infestation, and provide recommendations on how to treat it effectively. In addition, using a qualified Japanese Knotweed surveyor can help ensure that any legal obligations relating to the plant are met.
When signing a TA6 form, a Qualified Japanese Knotweed Surveyor will also be able to confirm whether there definitely is or is not Japanese Knotweed on the property.
NPTC-certified Japanese Knotweed Contractors
Our highly experienced Japanese Knotweed surveyors are members of the Property Care Association (PCA). They are all highly trained and experienced to detect the presence of Japanese Knotweed and any invasive plant species within a property. This allows us to reassure you that any potential issues will be identified.
Suspect you may have Japanese Knotweed on your property? Contact us for a detailed Japanese Knotweed Survey.
Japanese Knotweed Survey Cost
Our accredited Japanese Knotweed Survey includes:
Suspect you may have Japanese Knotweed?
Request a site survey from a specialist Knotweed surveyor, and discuss your Japanese Knotweed survey options.
Japanese Knotweed Survey FAQs
Request your Japanese Knotweed Survey
We can tell you if you definitely have Japanese Knotweed on your property, and recommend the best course of action.
Why choose TP knotweed Solutions?
10-Year Insurance Backed Guarantee
Property Care Association (PCA) Approved
Rapid 48 hour surveys for homeowners