If you are looking to buy or sell a property, you will likely require a full Japanese Knotweed survey to ascertain the presence or absence of Japanese Knotweed within the property boundaries.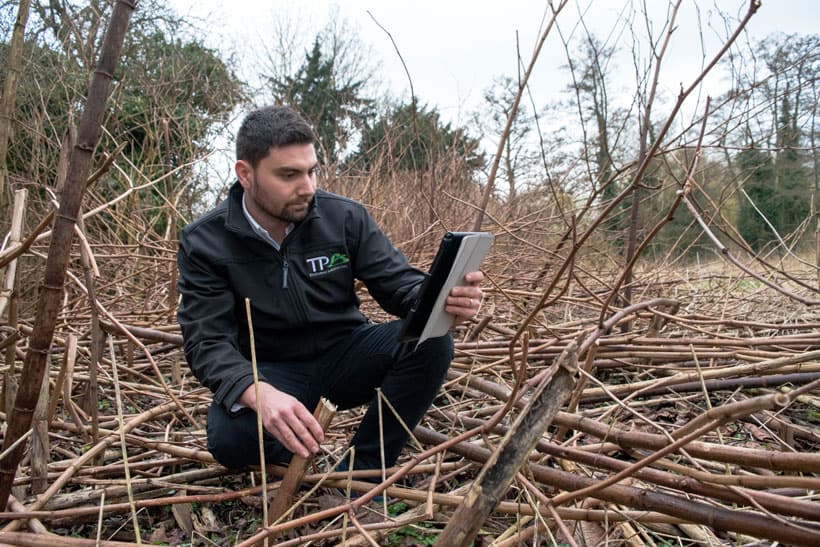 Why do I need a Japanese Knotweed survey?
Due to the high possibility of damage due to having Japanese Knotweed on your property, the effect it can have on the property value and potential to spread, this must be declared on the TA6 form. If you do not declare the presence of Japanese Knotweed, you may be legally accountable. Many mortgage providers will ask for a full survey to be undertaken prior to a sale and also have reassurance of a Japanese Knotweed management plan.
Our highly experienced surveyors are members of the Property Care Associate (PCA) and are trained to detect the presence of any invasive plant species within a property, giving you the reassurance that any potential issues will be identified. The RICS Risk Categories are taken into account when carrying out a survey at a residential property.
Especially in the case of selling or buying a property that is affected by Japanese Knotweed, a Japanese knotweed assessment and report may be needed in order to obtain, or for the seller to obtain a mortgage. A survey and report document will provide formal Japanese knotweed verification, as well as a more accurate plan of where Japanese Knotweed is within the property, the RICS risk category assessment and professional recommendations on the most effective remediation strategy for the property.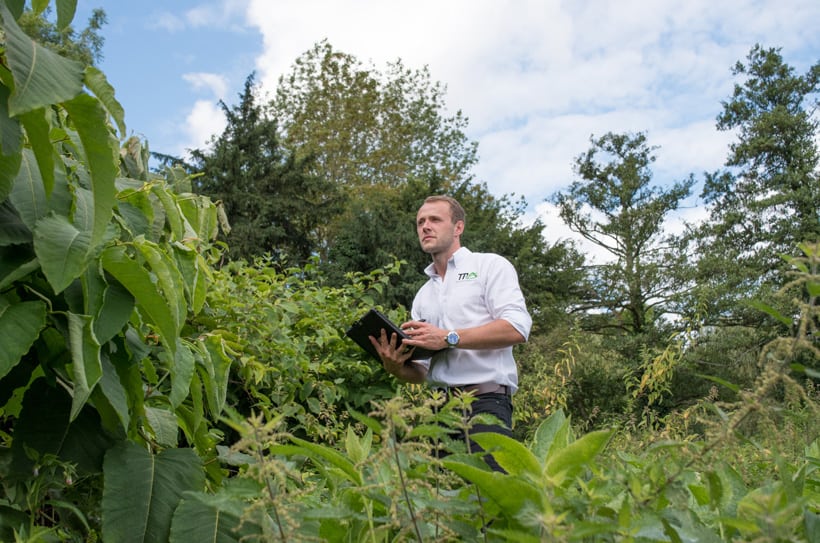 What is included in a Japanese Knotweed Survey?
We have various survey options to suit each homeowner or landowner and the reason for conducting the survey.
Our free* site inspection is ideal where you have sent us a photo and we have positively identified the invasive species. You are not selling your property and would like a quotation for remediation. We can book in a free site inspection where a surveyor attends the property and subsequently provides you with a quotation for the recommended works.
The Home Sellers & Buyers Survey and Japanese Knotweed Report provides peace of mind to clients buying and selling property affected by Japanese Knotweed and other invasive plants. It includes a full walkover survey, RICS Risk Category Assessment, annotated photographs, a GIS CAD site plan, site findings and professional recommendations on the most appropriate remediation method. A quotation is also provided to the client.
We also assist with a high number of cases where Japanese Knotweed has spread from a commercial site e.g. railway embankment to a residential property.
Japanese Knotweed & The Law Society TA6 Property Information Form
The Law Society TA6 Property Information Form was updated in February 2020 to put more pressure on sellers to declare whether or not their property is affected by Japanese Knotweed.  
If it is not known, sellers should take necessary steps to find out. This may involve instructing a specialist company such as ourselves to carry out a survey at the property. 
Failing to declare Japanese Knotweed is leading to a large number of misrepresentation claims against sellers. More information can be read about this in our Managing Director's recent LinkedIn article here.
Survey & Japanese Knotweed Report Options
Free* Japanese Knotweed Site Inspection
Free on-site visit from a Japanese Knotweed Surveyor
Neighbours Inspected (where applicable)
RICS Risk Category Rating
*Image of Japanese Knotweed required prior to attendance. Dependant on location within the UK.
Accredited Japanese Knotweed Survey
Free on-site visit from a Japanese Knotweed Surveyor
Neighbours Inspected (where applicable)
RICS Risk Category Rating
Suspect you may have Japanese Knotweed?
Request your site survey and discuss options for your Japanese Knotweed report with our specialist team.