Japanese Knotweed Treatment
Following one of our in-depth surveys, we will select the best management plan dependant on the extent of the infestation. Our specialist team will often use a variety of approaches for eliminating the weed, to control the spread on your property.
Japanese Knotweed herbicide treatments
Foliar Spray
Timescale: 3-5 Growing Seasons

Using a knapsack sprayer, herbicides are applied to the top and underside of the plants leaves surface. This happens twice a year; once during the early part of the growing season (April – June) and then again during late summer/autumn (July – September).

How it works:
Herbicides are applied to the top and underside of the leaf, this is absorbed and carried into the plant.
The herbicide within the plant takes effect, and over a period of time kills the plant at its base. Time varies depending on different factors, taking effect from as little as 4 days, up to a few months.

Repeat applications of herbicide cause the plant to become stunted and reduce its capacity to photosynthesise and therefore regenerate. You can expect over the course of 3 years the plant will completely die back.
*Day 1 is available in certain circumstances.
Stem Injection
Off-site disposal
Complete excavation & off-site disposal
Duration: On-site work followed by 2 years monitoring
This service involves the physical excavation of contaminated soils, ideal where the discovery of Japanese Knotweed has halted property developments or extension work.
In this scenario, there is no time to carry out a 5 year herbicide treatment programme, especially if you have plans to excavate 'Controlled Waste' soils and develop within the affected areas. In these cases, immediate Knotweed treatment via physical excavation and licensed disposal of the Controlled Waste is the best option.
Experienced excavators chase the Rhizome network using CAD site plans rather than excavating indiscriminately. This minimises costly unaffected soils from being removed from site.
Following successful excavation and disposal, you are provided with a 10 Year Insurance Backed Guarantee, from a leading insurer, which becomes valid once the excavation works and monitoring period have been completed on site.
Development work can commence as normal once the site is finished being remediated. Typically an excavation can take 1-2 weeks to complete, and are monitored on a bi-annual basis for 2 years following completion to ensure no re-growth occurs. For our private households and residential gardens, our 'rapid excavation service' can excavate Japanese Knotweed from your garden within days.
Benefits of excavation include:
Knotweed can be completely removed from a site very quickly
Development and landscaping works can commence following remediation with no restrictions
10 year insurance backed guarantees available
Mortgage compliant treatment method
Can take place at any time of year
You should consider that the cost of excavation can be higher than other methods. Excavation must be carried out by a recognised specialist to ensure legislation is complied with and that soil is disposed of by a licensed company.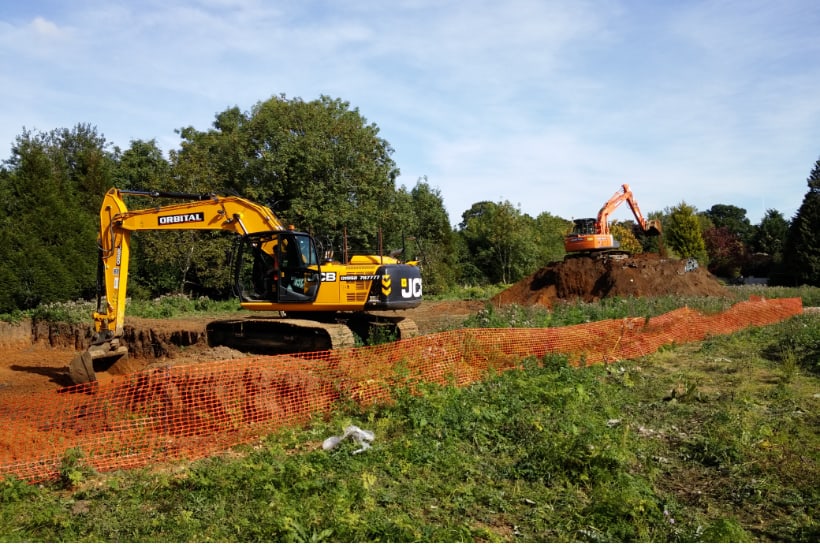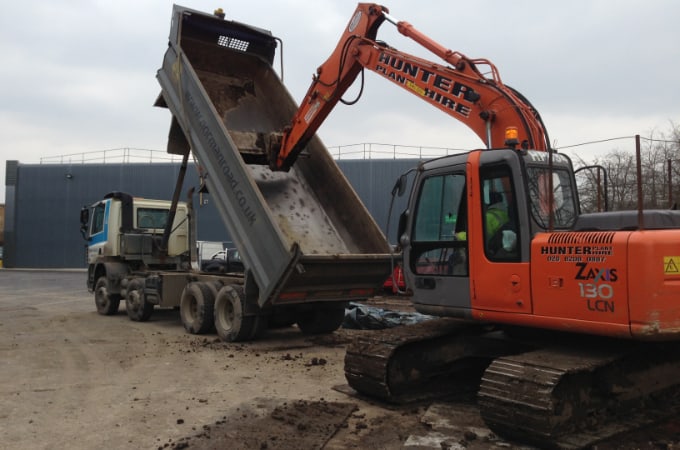 Looking for professional Japanese Knotweed treatment?
Our specialist team will visit your site to recommend the most appropriate management plan.