Need Japanese Knotweed Removal?
TP Knotweed are trusted by thousands of property owners, developers and land management organisations to treat and remove Japanese Knotweed and other invasive plants.
Book a Free Survey
Remaining for a survey within 48 hours*
*Please note: this timeframe is not applicable for weekends and bank holidays.
One of our expert surveyors will visit your property to carry out a comprehensive site inspection. We offer free site inspections to select areas of the country. To find out if you qualify, enquire today.
After inspection, we will offer a tailor-made treatment or removal plan to suit your case. We're the most competitively-priced knotweed removal service in the UK and can offer a same day written quote.
We fully guarantee the eradication of your Knotweed infestation for 10 years from site treatment with our 10 Year Insurance Backed Guarantee. So you know the Japanese Knotweed is gone for good.
Residential Knotweed Removal
Are you having mortgage issues because of Japanese Knotweed? If you're a homeowner, Japanese knotweed can have serious consequences for the valuation of your property. At TP Knotweed, we offer a free initial site check to identify Japanese Knotweed, mortgage surveys and comprehensive plans for Japanese Knotweed eradication. All our plans come with a 10 year mortgage backed guarantee to protect against the regrowth of Japanese Knotweed after removal.
Find out more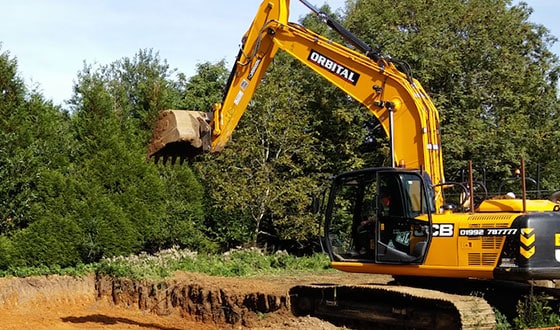 Commercial Knotweed Removal
Is Japanese Knotweed delaying your development project? If you own a business, Japanese Knotweed could cost you thousands in site delays and legal fines. We offer a free site survey and can provide a same day written quote for a bespoke treatment or removal plan, specifically suited to your project. You can be assured of receiving the highest quality service, guaranteeing permanent Japanese Knotweed removal of your commercial property for up to 10 years.
Find out more
The UK's leading Japanese Knotweed removal specialists
Use the Japanese Knotweed removal company trusted by thousands of property owners, developers and land management organisations across the UK. From London to further afield, our contractors can be on-site within 24 hours to provide a free survey and quote. Your Japanese Knotweed will be removed using the most suitable and effective methods for your property, while our hands-on experience and 10-year insurance backed guarantees ensure the problem is gone for good.
We have provided Japanese Knotweed removal and treatment solutions for some of the UK's largest organisations. See below for some of the groups we've worked with, or visit our clients page to see a full list.
The UK's leading Japanese Knotweed removal specialists