Please see details of our certificates and accreditations to show that TP Knotweed Solutions are committed to providing the highest level of service.
Property Care Association Member


The Property Care Association (PCA) is the trade association representing specialists who can be trusted to resolve problems affecting buildings and property. TP Knotweed Solutions are members of the PCA Invasive Weeds Group. This group has been formed by a number of leading industry experts who have formulated strict criteria for the PCA membership. The implementation and monitoring of these standards will provide assurance that members listed as experts in the control and removal of invasive species, are capable of offering the highest levels of technical knowledge and practical skill.
TrustMark Registered
TrustMark is a quality mark which operates a framework under which 30 plus scheme operators work in the RMI (repair, maintenance and improvement) sector, including trade associations, local government trading standards teams, and independent scheme operators. These schemes are approved to carry the TrustMark logo and recruit reputable and trustworthy tradesmen. This enables the TrustMark scheme operators to promote improved RMI sector standards, and tackle related issues such as better enforcement. All of these scheme operators are audited annually by TrustMark, to ensure processes, standards and complaint procedures are being maintained.
SafeContractor Accredited
The scheme is dedicated to promoting higher standards of competence and compliance through the provision of relevant industry specific and tailored health and safety assessments for all professions and sectors, including the grounds maintenance industry.

CHAS Accredited
This stands for Contractors Health and Safety Assessment Scheme. The scheme fully reflects the stage one requirements of assessing competence under CDM 2007 (it shows compliance with the core criteria described in the CDM Regulations).
Registered Waste Carriers Licence
If you are moving or transporting Japanese Knotweed material (Classed as 'Controlled Waste') from a site, you need to be a registered waste carrier with the Environment Agency.
Constructiononline Member
Constructionline is a Partnership between the Department for Business Innovation & Skills and Capita to provide the UK's largest register of pre-qualified contractors and consultants.

SMAS Accredited
Client organisations have a duty to ensure that anyone appointed or engaged to work on any construction project, has the skills, knowledge, experience and, where relevant, the organisational capability to do so.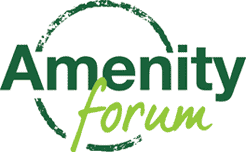 Amenity Forum Member
The amenity forum is the UK voluntary initiative promoting best practices in all aspects of weed, pest and disease management in the sector