RBS Bank & Lockhart Garratt Ecology
Client: RBS Bank & Lockhart Garratt Ecology
Location: Kettering, Northamptonshire
Duration: 4 Weeks + Monitoring Programme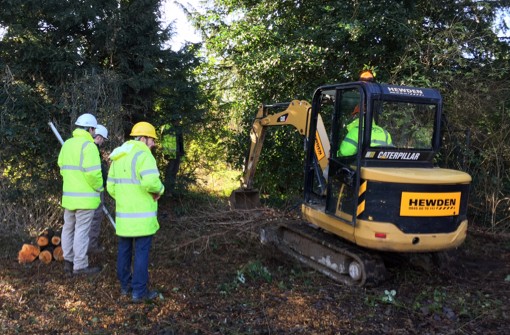 Contract value: £50,000 + VAT
Advice for the developer and ecologists from the start of project
Site clearance and disposal of surface Japanese knotweed
Complete excavation & licensed disposal of the infested soil, under controlled conditions, working alongside ecologists and tree officers.
10 Year Insurance Backed Guarantee
TP knotweed Solutions were appointed by RBS Bank PLC and Lockhart Garratt Ecology to remediate a large development site with Japanese knotweed in Kettering, Northamptonshire in 2014.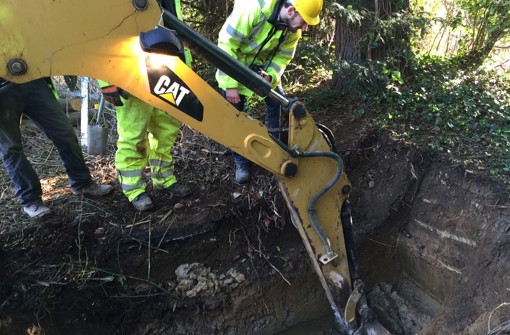 After liaising with the client and careful consideration of site constraints and budgets, it was decided that complete knotweed excavation, licensed disposal of the waste was the most appropriate remediation strategy.
This site had various environmental restrictions that TP knotweed had to work around alongside the ecologists and tree officers including Badger Setts and Root Protection Areas.
Following the main excavation works a monitoring programme was carried out and a 10 Year Insurance Backed Guarantee issued upon completion. The developer can now begin construction straight away.