Japanese Knotweed Specialists in London
TP knotweed are industry-leading specialists in the identification, elimination, and safe disposal of Japanese knotweed and other invasive plant species throughout London. Speed matters, which is why we pride ourselves on being the fastest-acting knotweed removal service in the UK. We understand that cost matters, too, so we offer ultra competitive pricing.
We know knotweed can be stressful. To help, every treatment can be supported with a 10-year Insurance-Backed Guarantee so you know the knotweed is gone for good.
We work with homeowners and businesses throughout London and its boroughs to remove knotweed and other invasive plants from your property.
Japanese knotweed Survey London
If you are looking to buy or sell a property in London, you will likely require a full Japanese knotweed survey to confirm the presence or absence of Japanese knotweed within the boundaries of your property. Many times, there are also cases where Japanese knotweed has spread from a commercial site such as a railway embankment to a residential property, and a survey can provide evidence.
Our Home Sellers & Buyers survey and report offers peace of mind to clients in London who are buying or selling property which is affected by Japanese knotweed and other invasive plants.
Our surveys in London include:
A full walkover survey
RICS Management Category Assessment
Annotated photographs
A GIS CAD site plan
Site findings & professional recommendations on the most appropriate remediation method
A quotation on the recommendations above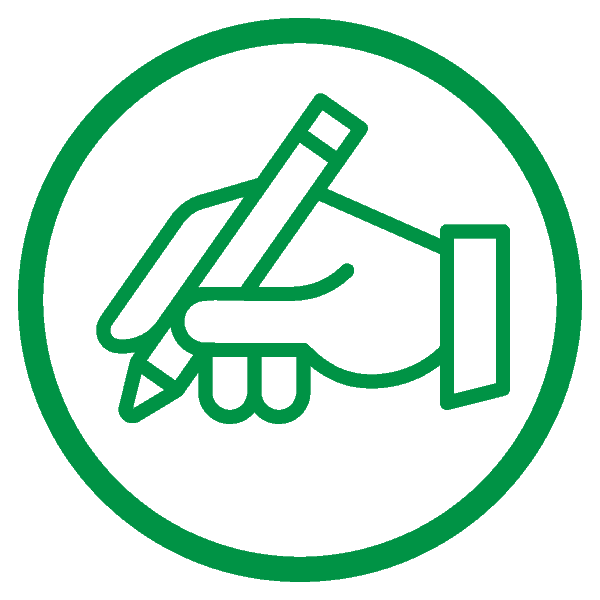 Complete our 2 step form.

Receive a call back within 24 hours to organise your survey.

Documentation and (if necessary) quotation sent within 24 hours.
Japanese knotweed Removal London
Japanese knotweed has an incredibly robust plant structure, allowing it to grow in almost any environment. This is largely why the removal of Japanese knotweed is so difficult.
With its ability to tolerate low temperatures, it can rapidly spread through any gaps in structures like bricks or concrete. By choosing a trusted Japanese knotweed removal specialist in London, you can ensure your infestation is removed permanently, and avoid the cost of knotweed damage in future.
Japanese knotweed Removal Cost in London
There is no one fixed Japanese knotweed removal cost, as this depends on the treatment plan and extent of your infestation.
Our careful and methodical treatment of Japanese knotweed using appropriate chemicals and dosages over time allow for successful control of the Japanese knotweed, as well as prevent it from spreading. We offer a 100% guarantee that our herbicide treatment programmes will prevent any future above ground growth. However, this treatment method does not guarantee that the underground rhizomes will be removed.
Excavation involves digging up the entire root system, and is the only method which allows Japanese knotweed to be removed fully and permanently. It's important for works to be carried out by experts such as TPK knotweed, to ensure complete removal, as a minute piece of rhizome has the ability to regrow and lead to spreading.
Japanese Knotweed in London: The Facts
The presence of Japanese knotweed has become a growing concern in London in recent years due to its rapid spread throughout the city. This is partly due to the plant's ability to thrive in a range of soil types and urban environmental conditions, and partly due to the fact that it is often spread by human activity, such as through the dumping of garden waste.
Japanese knotweed has been identified on at least one site in every 10 km square in London.
There are around 20,000 hectares of land in London that are affected by Japanese knotweed, with an estimated cost of £1.56 billion to treat and remove the plant across the city.
In 2018, Japanese knotweed was listed as one of the top 100 invasive species in the UK by the Invasive Species Specialist Group.
The presence of Japanese knotweed can reduce property values by up to 10%, according to research by the Royal Institution of Chartered Surveyors (RICS).
A survey by YouGov in 2019 found that 8% of UK homeowners had been affected by Japanese knotweed on their property, with the figure rising to 19% for London homeowners.
These are just a few of the countless statistics which highlight the significant impact that Japanese knotweed can have on properties in London, both in terms of financial cost and environmental impact. These facts demonstrate the importance of managing the presence of Japanese knotweed in order to mitigate its negative effects.
Dealing with Japanese Knotweed in London
Knotweed can impact your life in several ways. If you're trying to sell your property, knotweed could affect both your asking price and potential buyers – many banks and lenders are reluctant to lend on properties with knotweed. Removal by a PCA-accredited expert with a 10-year Insurance-Backed Guarantee should satisfy your lender.
Because they are so strong, knotweed shoots can directly damage your property. Save thousands on plumbing repairs and building work.
Not forgetting stress. Life in the capital is hectic enough without adding knotweed to the list of problems. Seek treatment today for peace of mind and a knotweed-free property.
Looking for professional help in removing Japanese knotweed in London?
Read What Our Customers Are Saying
They have been fantastic throughout the treatment process. Happy to be flexible around schedules when they came to the house. Whenever we had questions they responded to our emails with amazing speed. Sometimes we would even get responses in the evening. Would highly recommend them!!!
I had concerns that a new plant was knotweed. I sent some photos by email and had a prompt response identifying the plant and reassuring me it was not knotweed. Very pleased that it was resolved so timely and efficiently
Prompt clear response. Very helpful.
Chartered Surveyor at Brooke and Associates Ltd
2020-07-31
Excellent Service - emailed photos that afternoon and heard a few hours latter . Highly recommended
Having thought we had found knotweed in our garden and knowing what this might mean, we shared a photo with the company (TP knotweed) for an 'expert' to check. We received a speedy reply, reassurance and information about how we could proceed. I cannot thank The company enough for their swift reply which reduced significantly our stress levels. The company came as a recommendation from a friend & they certainly lived up to their reputation. I would have no hesitation in recommending them. Thank you to Tom, whose knowledge was invaluable.
Tom (MD) has been brilliant. Very accommodating and helpful. Will definitely recommend if the situation arises.
TP- gave the lowest quote and provided a quick and very efficient service. I had a buyer ready, they worked with speed to assess the property and sent all required documentation within days. Thankyou!
Barbara Pollard
2020-07-27
We discovered Japanese knotweed called in TP knotweed who responded promptly and efficiently. They treated the plant when they said they would with little interference to our daily lives and we are no longer troubled by it. The company has been helpful and efficient in providing all the documentation required, insurance and guarantee.
I was extremely happy with my dealings with TP knotweed right from day one, they're extremely courteous and knowledgeable and accurately allayed any fears that I may have had following the initial survey, highly recommended. Tom Payne has been informative and thorough throughout. They are highly recommended and if I had go through the same experience again, I'll be asking for them first. Their initial fee is reasonable and the potential savings in a seller's market were much appreciated. Many thanks, Neil